House swap
Looking to swap homes?
There are several ways you can use to identify a suitable "swap" with a tenant of another housing association, co-op or Council.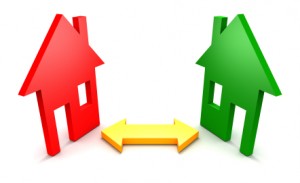 Mutual Exchanges
If you are a tenant and want a move, you may be able to match your application with another applicant who wants to swap homes to your area. You will find a copy of our leaflet here, which will tell you about the scheme.
The tenant can be a tenant of your own landlord or a different one. If you want your name added to the register, please contact us at or fill in the Mutual Exchange Register Form.
If you identify a "swap" you are interested in, please contact the tenant directly on the contact details they have provided on their mutual exchange form.
HomeSwapper
www.HomeSwapper.co.uk is the largest national mutual exchange service for council and housing association tenants wishing to swap homes. The service operates throughout the UK. You may be overcrowded, need to be closer to family or be nearer to work; you may wish to move within your existing community, another community within Glasgow or indeed another part of the country.
The Home Swapper service can only be accessed online and if you wish you take advantage of their full service, a fee of £7.99 per quarter is payable. We hold a list of tenants who have registered an interest in moving to the Glasgow area.
For more information, contact www.HomeSwapper.co.uk or .