A NEW YEAR MESSAGE FROM OUR CHIEF EXECUTIVE CHARLES TURNER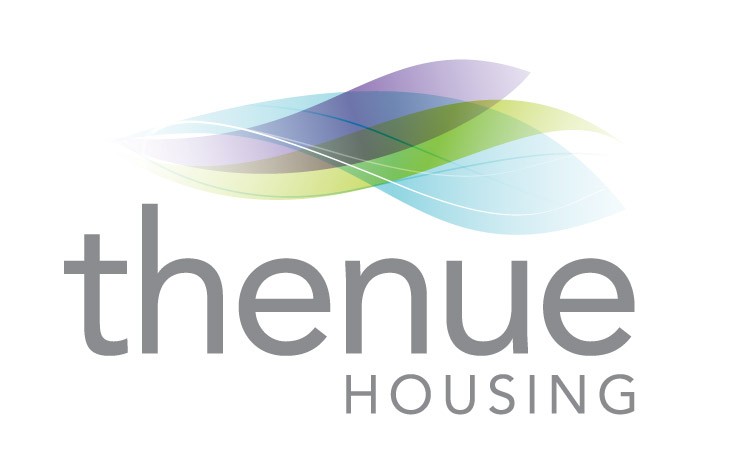 Last updated: 3.55pm, Wednesday 6th January 2021 by Ray MacLeod
Without a doubt 2020 was a year like no other. So wishing you a Happy New Year as we enter 2021 with the backdrop of the ongoing and unique health pandemic.
Most of 2020 was awful with worldwide 86 million covid-19 cases resulting in 1.9 million deaths. Covid-19 has plunged Britain into the deepest recession on record since the UK lockdown began on 23 March. Worst hit were the retail and hospitality sectors - each accounting for about one in four of the total of around 158,000 jobs lost due to coronavirus. Millions dealing with grief, stress, financial difficulties, and isolation caused by the pandemic. We've all been touched one way or another during the pandemic, but we can all look forward to the vaccine programme progressing as 2021 evolves.

We have been plunged into a renewed lockdown which presents us with more challenges which we had hoped we would have overcome by now. Strong communities like ours, where we have grown deep roots over 41 years always rise to the challenge. We have fared very well during the crisis, for the very reason that we are focused on delivering services to those who need them the most.

We witnessed communities coming together supported by a host of volunteers and our Area Associations to combat the effects of the emergency on a truly unprecedented scale. We are proud to have been at the heart of this effort and it goes to show that Thenue will always be there for you.

Currently, we still cannot operate from nor welcome you to our office. Your safety and the safety of the Thenue team is remains paramount. As much as we can't predict a date when we can welcome you back to our office, we can say with certainty, is that as soon as the City of Glasgow moves into Level 1, then we can re-open our office for you.

But that doesn't mean we are closed. We are open as we have been throughout the health emergency, we have endeavoured to keep delivering all our services where we can. You can access many of our service 24/7 via the Thenue app and of course on our regularly updated social media platforms Facebook and Twitter and the website www.thenuehousing.co.uk. You can also still call us on the phone when you need to speak to us, and you'll find the numbers of all our staff here at https://www.thenuehousing.co.uk/about-us/Our-Staff/

Here's a brief summary of what's happening – updated from our last newsletter.

REPAIRS – Our last newsletter listed a series of things you can expect if a visit or repairs happens. They were listed in full in the newsletter (which you can also read on our website) but include the decision no visit can take place if someone is isolating. Leaving doors in your property open and remaining two metres away at all times is also a requirement. Pre and post repair inspections are being carried out.

NON-EMERGENCY REPAIRS – Please be patient as there is a backlog of repairs and to deal with this. We are arranging weekend appointments. EMERGENCY REPAIRS will still be carried out within the 2½ hour timescale.

ESTATE INSPECTIONS – These have resumed and if you need to bring something to our attention please call.

ANTI SOCIAL BEHAVOUR – Please continue to report anything to your Area Services Officer.

ALLOCATIONS – We have been letting properties to those in housing need and conducting virtual viewings where possible.

TENANCY SUPPORT – Interviews in the first instance will be carried out over the phone.

RETIREMENT HOUSING – Common rooms are closed. Please test your emergency alarm on a monthly basis and confirm the outcome to staff.

SUPPORTED HOUSING - Visits to homes will be undertaken when required.

FINANCIAL INCLUSION – This service continues as normal but without face to face meetings. Please call or email us if you need to use the service

RENT – You can continue to pay your rent in a variety of ways as listed on our website.

OUR TWO COMMUNITY CENTRES IN NETHERHOLM AND CALTON – These remain closed.

GAS SAFETY CHECKS – These are vitally important from a safety perspective. They are continuing as normal by City Technical Services.

MAJOR AND "CYCLICAL" WORK – We are gradually bringing back contractors to undertake this work. Gutter cleaning, close cleaning and landscape work have been operating for some time. Close and Stair Cleaning may face suspension if we are told to do so by the Scottish Government.

IN SHORT – the only service that has not resumed in some form has been our stock condition surveys.

The best way to stay up to date is to visit us regularly at www.thenuehousing.co.uk where we post current and up-to-date information.