Pledge to Protect Tenants in Face of "Perfect Storm"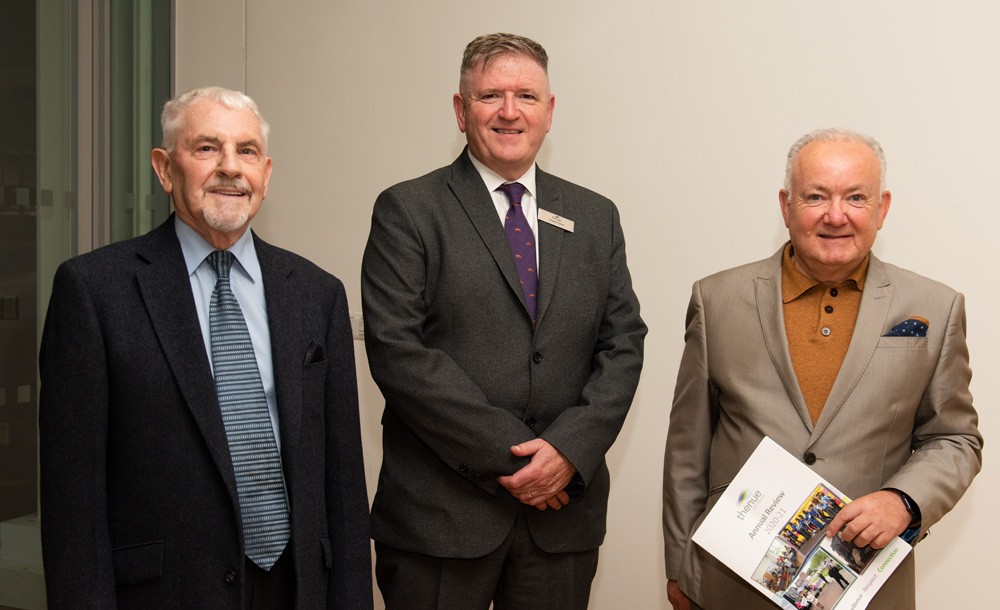 Last updated: 3.18pm, Wednesday 22nd September 2021 by Lynne McKenzie-Juetten
THENUE will do "everything we can" to protect our tenants from what was described at Tuesday's AGM as a "perfect storm".

As the world emerges slowly from the pandemic, news emerged this week of crippling energy hikes coupled with the scrapping of the Universal Credit £20 uplift, the end of furlough and increased tax through National Insurance.

Addressing Members at the Emirates Arena our Chief Executive Charles Turner gave a frank assessment of the challenges tenants face.

But he promised recovery would be the focus as the organisation plotted its way forward.

Charles said: "Last year I said the single most important word going forward as 'recovery'. Recovery is about progression not perfection. Recovery is about restoring the overall performance here at Thenue to something which resembled our performance before the pandemic hit.

"It is something we must work on every single day and it is something that doesn't get a day off. Recovery for the Association, our tenants and our communities will take a long time."

"In a sense of performance, our figures at the end of a full year with varying degrees of lockdowns were generally good. And they were a million times better than we could have hoped for at the start of the pandemic."

Charles said the impact of ending furlough, grim predictions of rises in energy costs, the failure to extend the £20 Universal Credit uplift and a rise in National Insurance had come at the worst possible time.

He added: "Energy bills are never welcome and the timing and size of proposed increases will create a particularly difficult time for many families struggling with the impact of the pandemic. Some of our tenants are facing a perfect storm of higher bills and reduced income.

"Back in March 2020 we started to plan for the worst and hope for the best. That has served us well and we will continue to help and support our tenants through whatever lies ahead."

Members were reminded – and encouraged to make use of - our free energy advice and "income maximisation" services which are expected to be increasingly valuable at a time of soaring bills.

Meanwhile, launching our 2020/2021 Annual Review, Chair Derek Quinn used his final message in the role to praise the "resilience and commitment" of Staff and the Board of Management during the testing months of the health emergency.

He and his immediate predecessor as Chair, Owen Stewart, have now stepped down from their Board roles, as required after nine years service.

Paying tribute to both, Charles said they had contributed greatly to the success of the organisation and thanked them for their long and devoted commitment to Thenue.

Pledge to Protect Tenants in Face of "Perfect St