Two New Board Members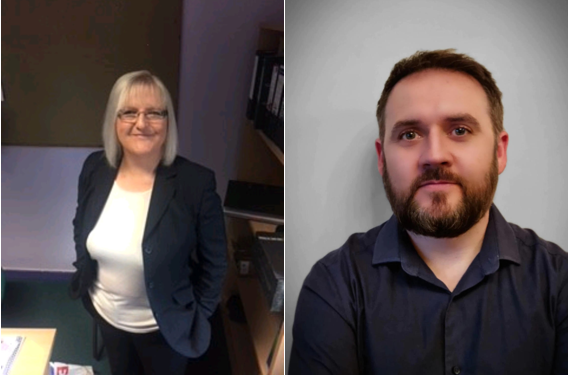 Last updated: 12.27pm, Wednesday 28th April 2021 by Lynne McKenzie-Juetten
We are pleased to announce two appointments to strengthen the governance arrangements at Thenue.

Linda Chelton and Bryan McMahon (pictured) bring specialist sector knowledge, experience and an enthusiasm for community-based housing to the Association and join our Board of Management.

Linda has worked in Social Housing for the past 32 years. She is currently Housing Services Manager at a Housing Co-operative in south Glasgow. A Member of the Chartered Institute of Housing, she holds a Post Graduate Diploma in Housing and Sustainable Communities.
Linda specialises in tenancy sustainment (helping tenants to ensure they keep their tenancy) and community involvement. She wrote and delivered "Passport to Housing" (tenancy sustainment qualification) to students in England before moving to Scotland in 2016 where she worked for Hanover Scotland Housing Association.

In 2017 Linda worked in partnership with Tony Husband, the renowned and award-winning cartoonist and author, to write a customer-friendly, illustrated tenant participation document especially for older people and those with forms of dementia.

Bryan has extensive experience at Senior Management level and is currently employed as a Maintenance Manager for a local social landlord. He has worked within the construction industry and housing association movement for the past 25 years and has gained vast knowledge of both sectors.

He brings to Thenue, an in-depth understanding of asset management, statutory requirements and construction-related issues within the housing sector.

Derek Quinn, the Association's Chairman said: "Our process to begin the search to further strengthen our Board began at the end of 2020 when we carried out a Board skills audit. The process has now concluded and we are so pleased that not only have our skills at a Board level become stronger, but uniquely, we have acquired two committed and hugely qualified individuals who believe in the ethos of the community-based housing association movement.

"We are looking forward to working together, creating better homes and stronger communities as we see some end in sight to the awful situation inflicted upon our tenants as a result of the global covid pandemic".