Chief Executive Charles Turner To Retire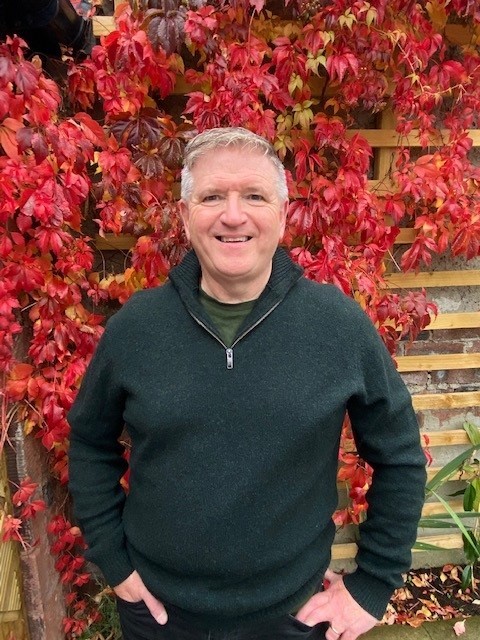 Last updated: 7.57am, Monday 1st November 2021 by Lynne McKenzie-Juetten
Our Chief Executive Charles Turner has announced plans to retire. Charles – well known throughout the housing association movement - has been our Group's Chief Executive for the last 17 years and will leave the organisation in the spring of next year. We will now begin the search for his successor who will be just the third CEO in the Association's 43-year history.

Commenting on his departure, Charles said: "I feel very fortunate and proud to have enjoyed a highly-rewarding career in housing, spanning four decades, - most of that time working with some fantastic people in the community-controlled housing association movement.

"I've worked with, and still work with, some great individuals and when the time comes, I know it will be a wrench to walk away.

"Certainly, the last 20 months or so have been difficult for everyone but having helped Thenue weather the storm of the pandemic, achieve Investors in People platinum status and developed our 3,000th house, it feels the right time for new thinking and fresh ideas.

"I'll be leaving the organisation in a strong, financially secure position, with a forward-thinking Board and a superb staff team to deliver on that future vision."

Pauline Casey, recently-elected Chair of the Association said "We have been very fortunate in having Charlie as our chief executive for 17 years. He will be a big loss to the Association and we want to thank him for his hard work and dedication to Thenue. All of us wish him a happy, long and healthy retirement when the time comes".

Derek Quinn, immediate past Chairman of the Association, who worked closely with Charles for the last nine years said "I have continually been amazed at the high level of responsibility carried by Charlie and how much the reputation of the Association rested on his shoulders.

"During a time of immense change, he had a passion to achieve extraordinary things and encouraged his colleagues and Board Members to be innovative in setting out the vision for our future. He certainly set high goals for himself and has been driven by unwavering energy to put his skills and experience in the housing sector to good use over many years. Put simply, I learned a lot from him".