GDPR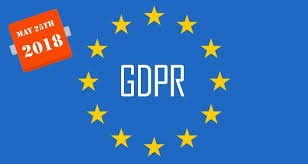 Last updated: 11.44am, Friday 25th May 2018 by Lynne McKenzie-Juetten
By now, you will have received a letter from us containing a 'Fair Processing Notice', and you may be wondering what the "GDPR" is all about
GDPR stands for General Data Protection Regulation, which is a new set of rules governing the privacy and security of personal information and will affect all UK companies. It brings changes to privacy laws and replaces the outdated Data Protection Directive from 1995.

As your landlord we need to hold certain information about our customers in order to allow us to deliver our service effectively.

You can view our Privacy Notice by clicking on the link below.

Please do not hesitate to contact us if you have any queries or concerns.